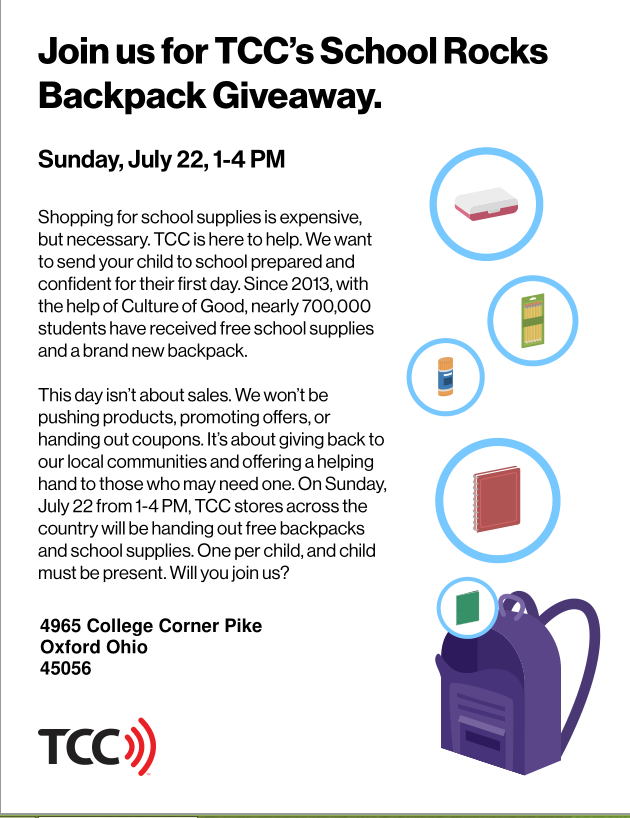 Ambassador Pointe Church Back to School Bash
Stop by The Family Resource Center to register for Ambassador Pointe Church's annual Back to School Bash! Attendees must pre-register by July 22nd to be guaranteed a back pack for each child.
The event will be held at Ambassador Pointe Church, 5450 College Corner Pike; Oxford, OH 45056, at 10:30 am on August 5th. Students K-12 are served.
If you do not pre-register, bring an application to the event before 10:30 am on August 5th and filled bags will be provided on a first-come, first-served basis. Applications are also available at Ambassador Pointe Church and Hometown Rentals/Easy Clean Laundry Office. For more information, call the church office at 513-523-6136.